Cyborg Encounters

Group1 Exhibition, 2019


Cyborg Encounters offers an experience of a universe; in between past, present and future constituted of hybrids born from the coupling of humans and nonhumans, beyond species and genders. It lives in the duality of integrated circuits and feelings of monachopsis, defying the order of things. As a placeless local, you will encounter sections from the cyborg universe. In this creation; cyborg is a political, poetic, living or inanimate, digital or mechanical intervention; with or without a body and flesh. In this exhibition, a narrative in which fiction and reality intertwine, cultivates the theories of the cyborg, feminist technoscience, human enhancements, laboratory studies and politics of disability/ability and artifacts.

Siborg Karşılaşmalar, zamanın dışında; ne geçmişte ve gelecekte ne de şimdide, cins ve cinsiyetin ötesinde, insan ve insan-olmayanın birlikteliğinden doğan melezlerden oluşan bir evren deneyimi sunar. Entegre devrelerin ve bir yere ait olmama hislerinin dualitelerinde, şeylerin düzenine kafa tutarak yaşarlar. Yurtsuz bir yerli olarak, siborg alemine ait kesitlerle karşılaşacaksın. Bu yaratımda siborg; etten ve kemikten vücut bulmuş veya bulmamış; politik, şiirsel, canlı veya cansız, dijital ve/veya mekanik bir müdahaledir. Bu sergide, kurgu ve gerçekliğin iç içe geçtiği bir hikaye; siborg teorisi, feminist tekno bilim, insan geliştirme, laboratuvar çalışmaları, engellilik/-ebilirlik ve nesne politikaları ile bezenmiştir.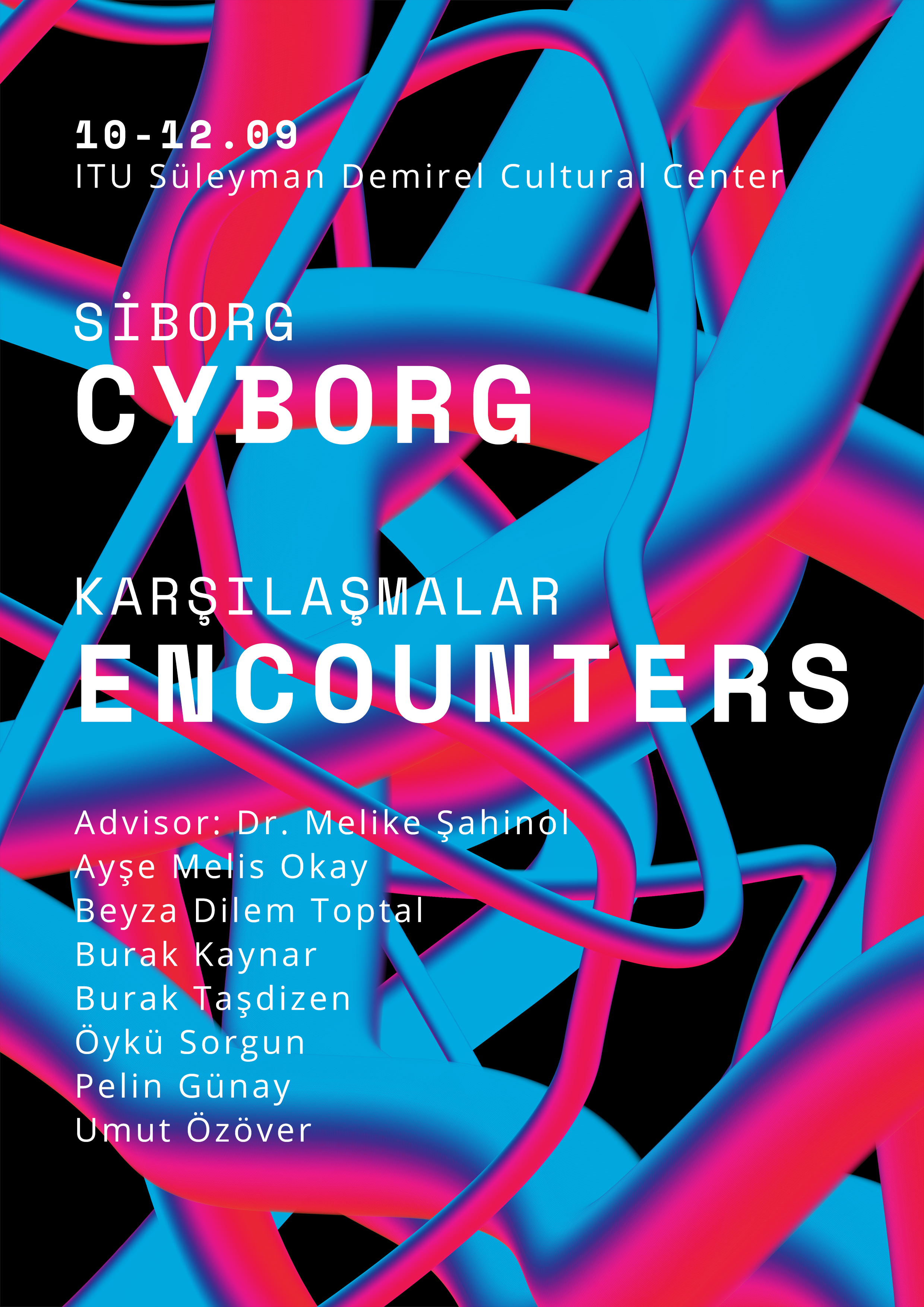 Poster design by Beyza Dilem Topdal.
1. Cyborg Encounters emerged as a collective endevaour during the 'Qualitative Approaches in STS: Cyborgs and Technobodies' doctoral course led by Melike Şahinol at Özyeğin University Design, Technology, and Society graduate program.
Ecomasculinist Pregnancy
Burak Taşdizen & Charles John McKinnon Bell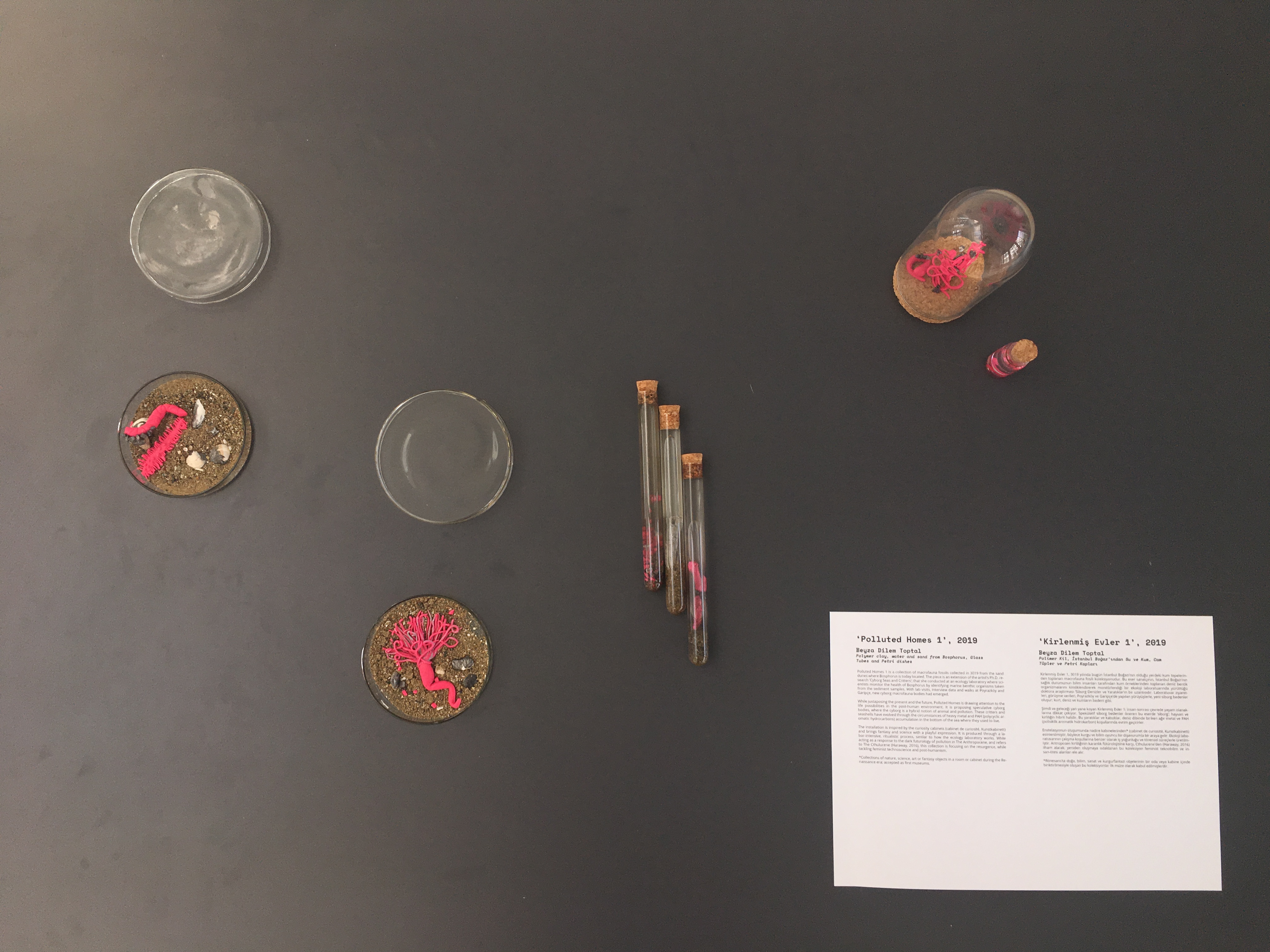 Polluted Homes
Beyza Dilem Topdal
Critically Endangered Artwork
Ayşe Melis Okay