Urban Political Ecology on the Road — [İstanbul Yollarında Kentsel Politik Ekoloji]
---
Center for Spatial Justice, 2019

---

I was selected to participate in the "Urban Political Ecology on the Road" summer school of Center for Spatial Justice, which "differs from conventional pedagogical methods by bringing the classroom to the roads of Istanbul, is shaped around field trips in neighborhoods, parks, and gardens as well as a range of reading material" (Center for Spatial Justice, 2021).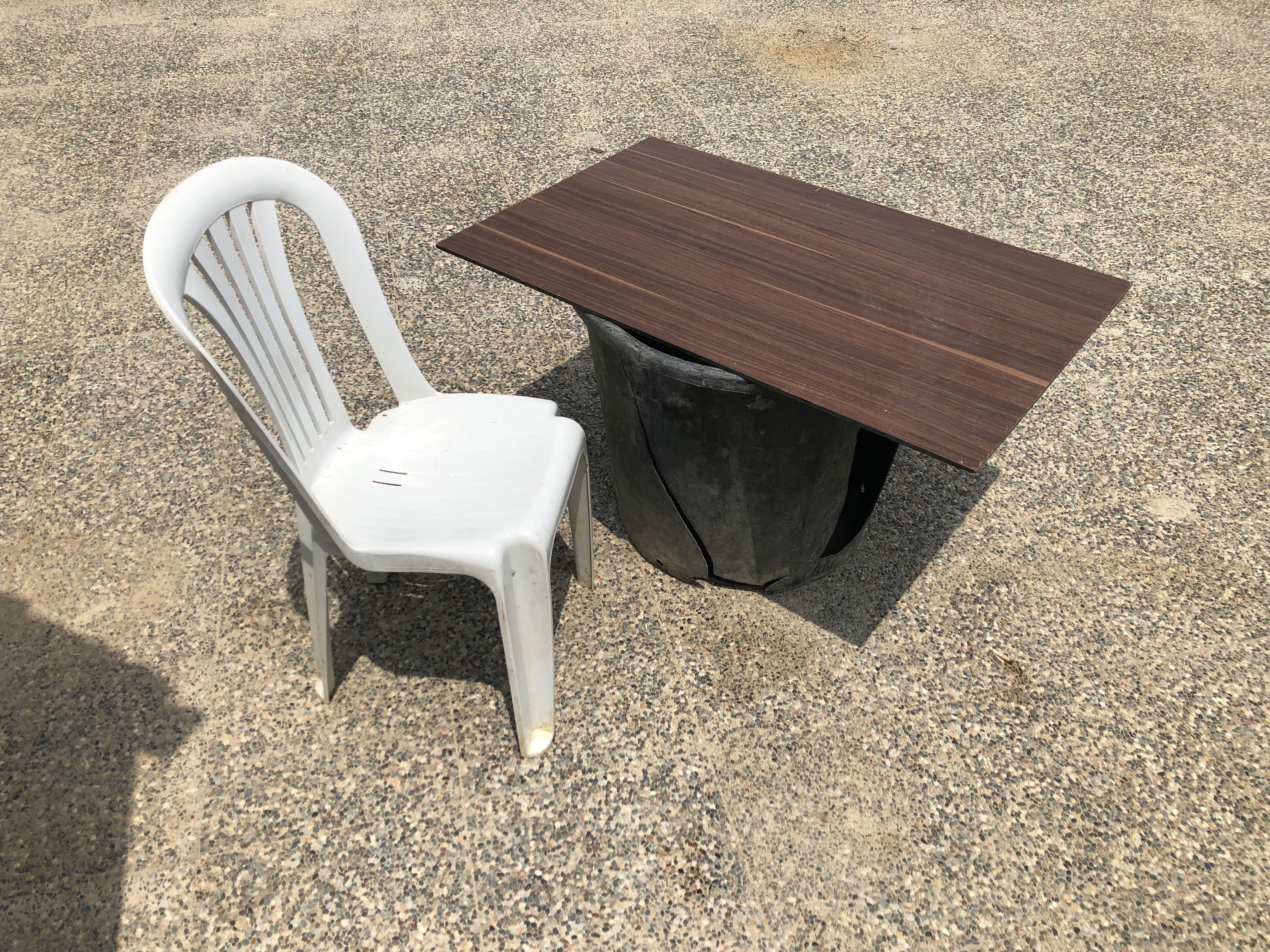 KAYAŞEHİR
Millet Bahçesi inşaatından dolmuş durağına doğru yürürken çektiğim bu fotoğrafın bana en temelde düşündürdüğü şey çevrenin, onu ne kadar tasarlarsak tasarlayalım insanın yaşadığı yeri dönüştürme güdüsünden dolayı tasarımcının öngöremeyeceği, belki de hakir göreceği pratiklere gebe olduğu. Kırık bir çöp kutusu ve üzerine yerleştirilmiş ahşap sunta, kamusal alan düzenlemelerinde çokça tercih edilen banklarda eksik olan düz yüzey ihtiyacına işaret ediyor. Sandalyenin ve düz yüzeyin tekil varoluşları ise serbestlik, esneklik sağlıyor. Ama daha derinde, kamusal alan tasarımının evrensel, genel geçer kurallarını, kamusal alanı evcilleştirerek, kendilemeye (appropriation) açarak alt üst ediyor.

KUZGUNCUK BOSTANI
İşlenmiş ahşaptan tasarlanan kedi evi, bostan ve yağmur sularında su alıp şişmemek adına balonlu naylona sarılmış şekilde bir ağaç kütüğü üzerinde yükseliyor. Doğanın endüstriyel bir tasarımı, tasarımın yetersiz kaldığı noktada iyileştirmesi, bu tasarımın öznesi olan sokak kedileri için yapılan müdahalelerde tasarımda endüstriye olan ihtiyacı sorgular nitelikte.

ÖZGÜRLÜK PARKI
Peyzajın odağı sadece bitkiyi evcilleştirmek değil. Peyzaj, aynı zamanda hayvan bedenlerinin de çeşitli yollarla anlık bir kesidini alıyor ve bu bedenleri dekoratif amaçlarla, izleyicinin keyfine sunuyor.

Heykel yoluyla fil gibi Türkiye bağlamında egzotik sayılabilecek bir hayvan metrekare olarak geniş sayılabilecek bir süs havuzuna yerleştirilmiş ve filin doğal ortamının bir taklidi yapılmış. Taklidi daha inandırıcı kılmak adına bir işçi heykelleri ıslatarak bu heykellerin bakımını yapıyor.

Bir akvaryuma yerleştirilmiş Japon balıklarının gelen geçeni keyiflendirmek için sergilendiğini görüyoruz. İki dakika baktıktan sonra sıkılıp yolumuza devam ediyoruz.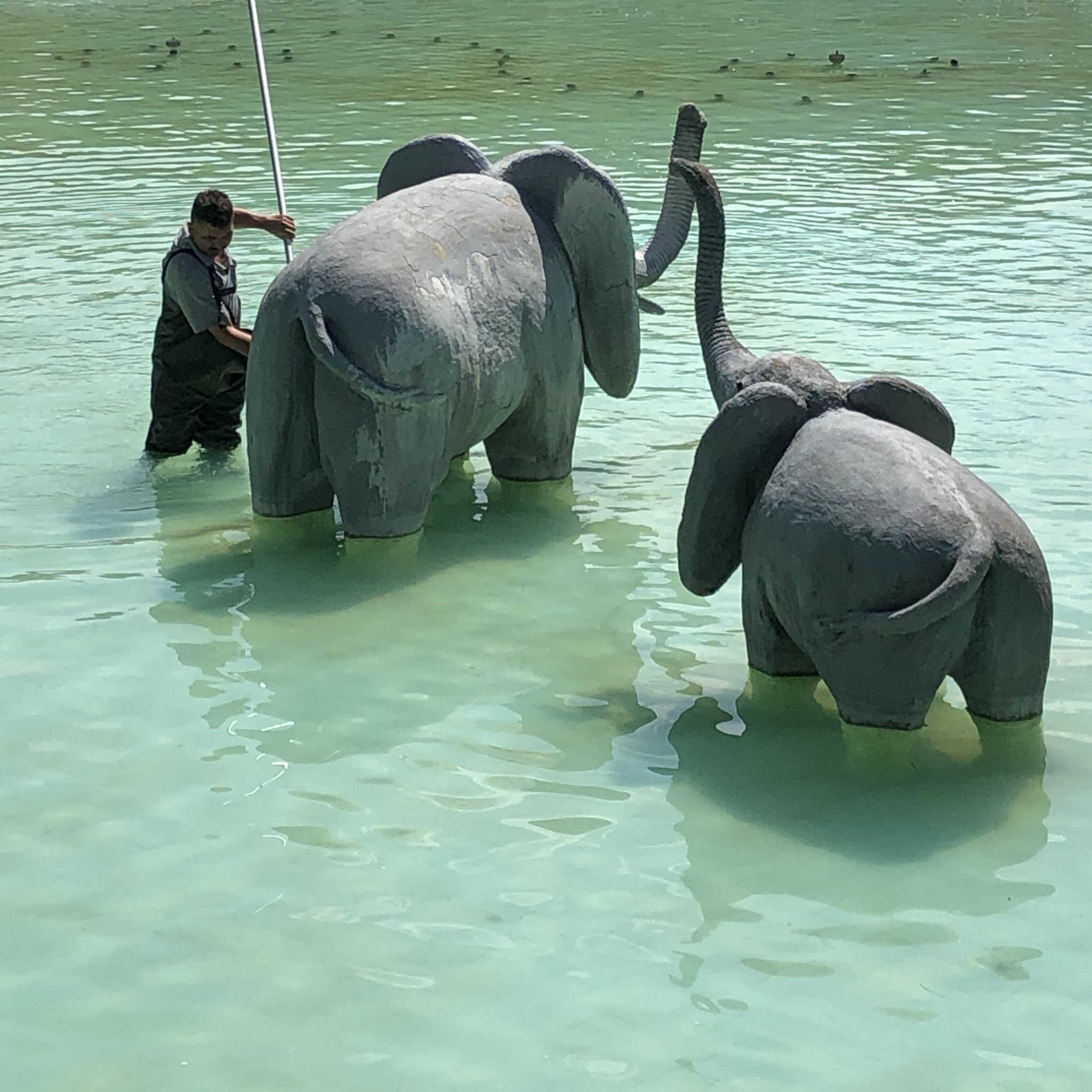 ŞAMLAR KÖYÜ
Yürüyüşü sonlandırdığımız Şamlar Köyü'ndeki köy kahvesinin hemen yanına konuşlanmış Kanal Istanbul Arsa Ofisi'nin yanıp sönen led tabelası. Bu ofisin köyün en merkezi, en kamusal yeri sayılabilecek köy kahvesinin hemen yanında olması, tıpkı bu yanıp sönen, aceleci, kışkırtan tabelalar gibi Kanal Istanbul'u gündemde tutuyor.


Photographs: Burak Taşdizen